Let's Recap on the Summer Shows!
Four Summer Shows Down
July has been a busy month for me. I've been spending a lot of my time writing new tunes, planning future releases, and playing a bunch of gigs all over Tokyo! I've played four wonderful shows so far this summer (three this past week!) so I thought I'd share how everything went with all of you who couldn't make it!
GabiGabi Shibuya June 29th 2019
If you're a musician living in Tokyo, then you've definitely heard of and most likely have even played at Chiba-san's live music bar in the heart of Shibuya city. It's pretty much a right of passage in the Tokyo music scene. Chiba-san "inducted me" after watching me perform a couple months back at Shibuya NOB with FeelsClub and VIAWATT.
I arrived extra early that Saturday with my ride-or-die roadie (as we do with all new venues to scope out the acoustics and vibes~~) and was warmly greeted by a smile and a beer from Chiba-san behind the bar. I took a raincheck on that beer for after the performance. Keep those vocal chords hydrated, kids. Looking around the room, it was a quaint place. Small, but cozy. Posters and guitars covered the walls, so much so that I forget what the walls were made of.
Soon after, I unpacked my Taylor GS Mini Koa (she's great in smaller venues), L.R. Baggs Session Acoustic D.I., and Sennheiser mic to test out the levels and EQ of the in house PA system… yes, that means I was my own sound engineer for the night.
Friends and fans flooded in and we all agreed that the place was small enough to go completely unplugged! It ended up being a much more intimate show than I expected— but for the better! Thank you Chiba-san for inviting me to play. And for all of you who want that intimate unplugged Catherine Forte experience, I'll be back Saturday, September 7th! Mark your calendars.
Haretara Sora Ni Mame Maite
Which roughly translates from Japanese to "if it gets cold, let's go to the sky" is also the name of the venue in Daikanyama, Shibuya I played last Monday July 8th with DieByForty and VIAWATT. One of the best venues sound wise that I played at! Truly a great team of sound engineers and a fun and friendly staff.
This show was supported by Shinko Music Entertainment CO., LTD. with the purpose of promoting and supporting local Japanese (and foreign) bands in the Tokyo music scene. Much thanks to Okabe-san for promoting the event and having me on the bill.
Great photography by Yasunobu Hashimoto: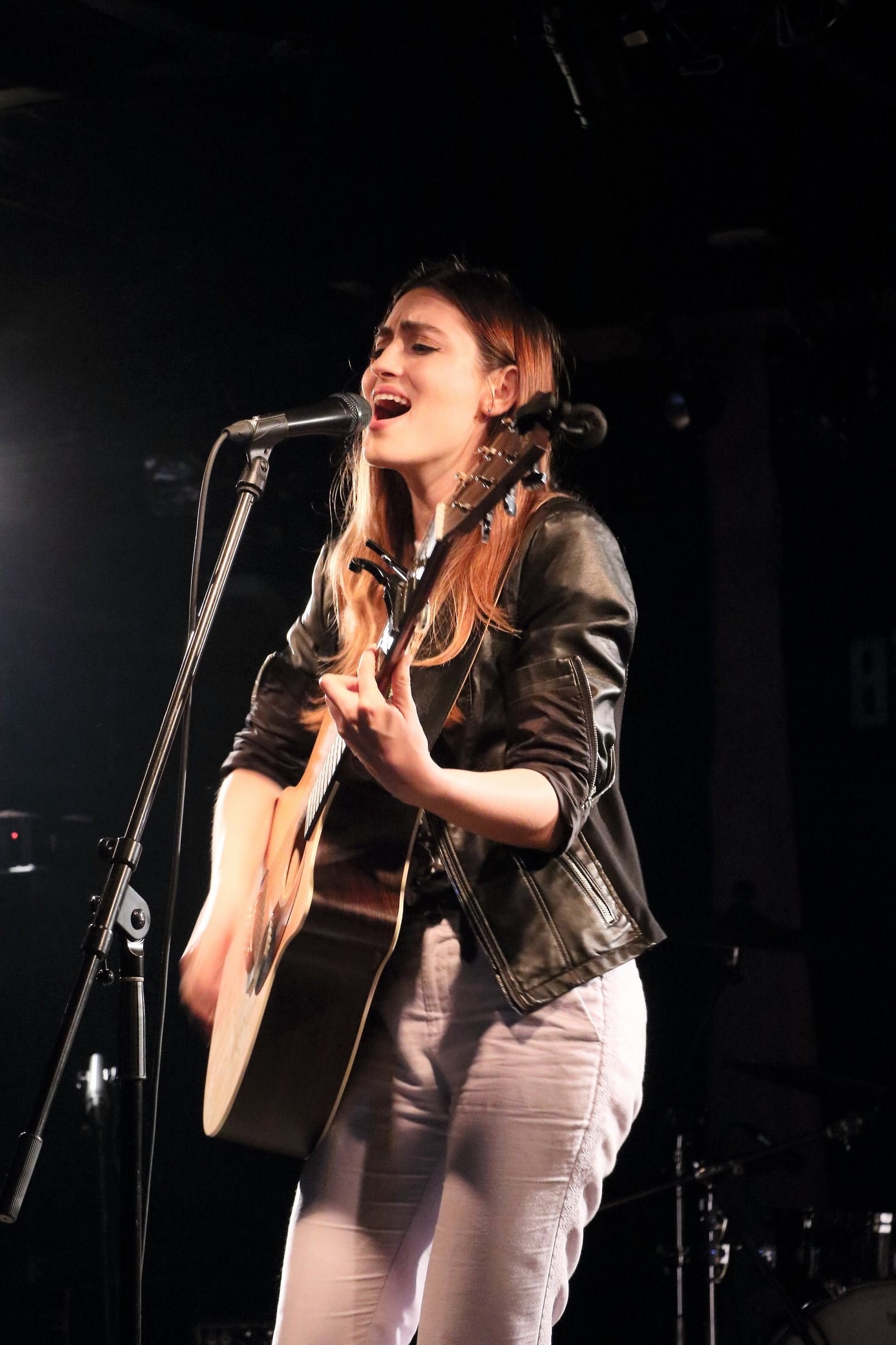 Shibuya NOB July 10th 2019 & July 13th 2019
Last Wednesday I played a private event for a doctor's clinic at Shibuya NOB. One of the best performances but unfortunately no photos or videos! It was an absolute blast. Free food, drinks, I won 5,000 yen during Bingo, practiced my Nihongo, and played a great set.
A few days later I was back, for an entirely difference atmosphere. Another installment of AMP at Shibuya NOB - this time being a supporting act for The Falling Doves on tour from Los Angeles, California. Music started at 3pm and over the course of 11 bands ended near midnight. Full day of music!
Photography by Frank Fournier:
New Song Was A Success!
All in all, it was a great week (plus) of shows to kick off the summer in Tokyo. The best part was debuting my newest song, Unapologetically You, and having a great response from the audience! Some of you guys have already been learning the lyrics and singing along and that just makes me so happy! If you haven't hear it yet, I have the Live & Acoustic version on my YouTube channel. I also conveniently placed it below… so click that play button and tell me if it's gonna be your next summer jam!
That's All For Now
If you've stuck around this long to be here, thanks for reading! I hope you enjoyed listening to my past week of shows and hopefully I'll get to see your face at the next one! That's all for now!
Til Next Time,
Catherine Forte